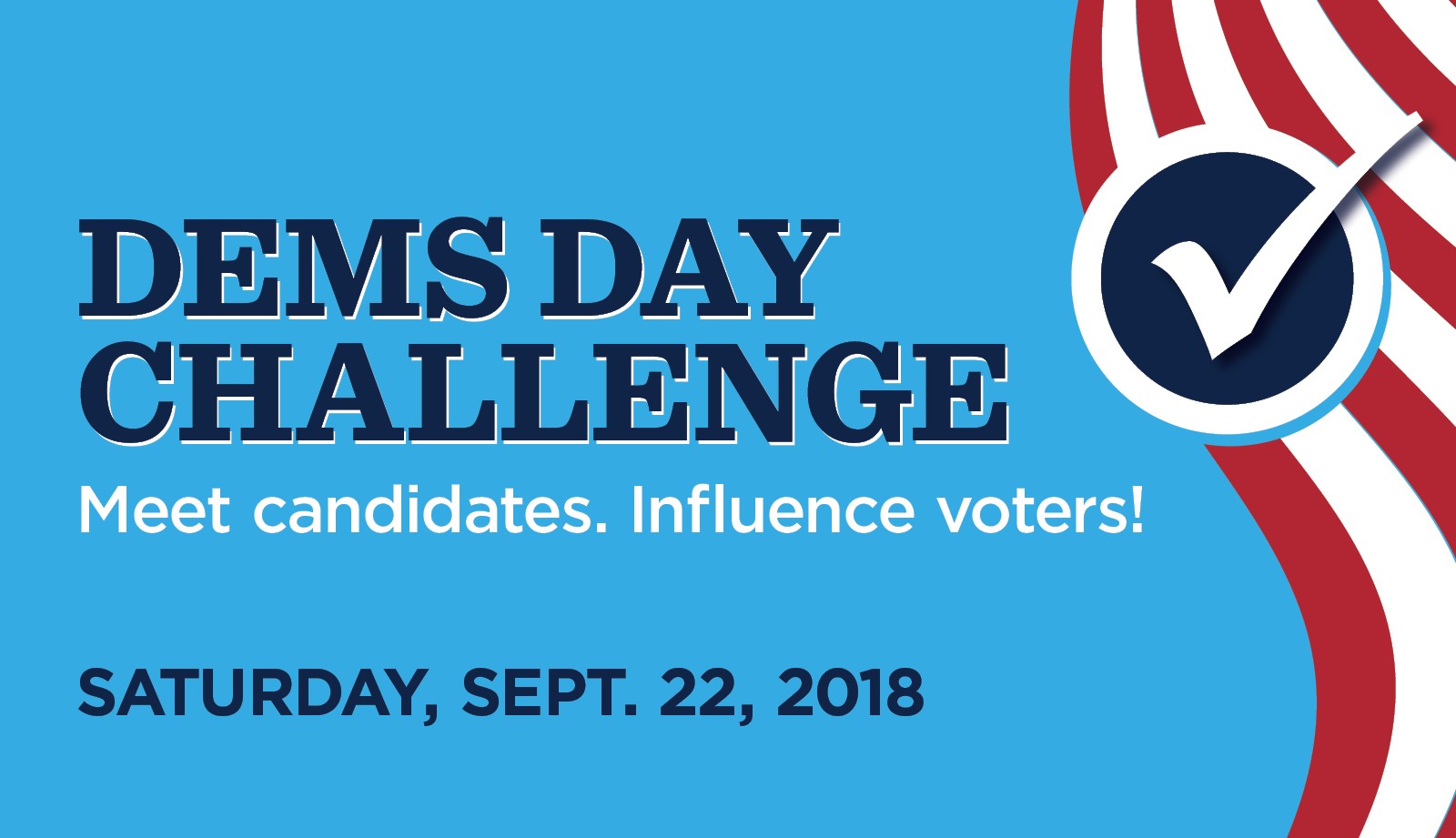 The Dems Day Challenge is a collaborative effort of multiple political organizations (led by PIB-D) to bring candidates and voters together to supercharge the November vote! During this high-impact day, attendees will hear from and meet many Democratic candidates.

OFFICIALLY REGISTER AND MONITOR SCHEDULE UPDATES AT DEMSDAYCHALLENGE.COM

MEET CANDIDATES

Confirmed candidates include:
- Sarah Riggs Amico, Lieutenant Governor
- Fred Swann, Commissioner of Agriculture
- Otha Thornton, State School Superintendent
- More TBA!

INFLUENCE VOTERS

Between the speeches and meet-and-greets, attendees can choose to volunteer in a number of ways:
- Phone bank on-site
- Write postcards to voters on-site
- Canvass for candidates in teams throughout key districts

Come and go as you please. Better yet, stay for the entire day!

HOST ORGANIZATIONS

This day is possible thanks to the collaboration of local political organizations like:

- PaveItBlue Decatur (Coordinating Organization)
- DeKalb Young Dems
- Indivisible GA-4
- PaveItBlue
- The Progressive Women's Candidate Forum
- More TBA!

REGISTER TODAY

Please indicate your attendance on this event page, but we ask that you officially register by using the link on the website... DemsDayChallenge.com

KEEP CHECKING BACK

The speaking schedule will continue to evolve, so monitor the website for the latest information.