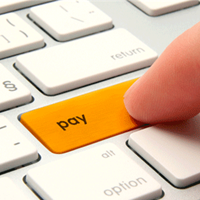 Small business owners are all too familiar with the challenges that come with getting paid, from high vendor acceptance fees to lengthy payment terms. However, radically changing consumer behavior, advancements in technology and a progressing regulatory system indicate the financial landscape is due for unparalleled transformation.
This revolution cannot come soon enough for people like Jon Eggleton, Decatur CoWorks member and Managing Partner of Traktion, a marketing and e-commerce strategy firm.
"A significant portion of my time is spent dealing with slow accounts payable departments, but in this line of work, that's always part of the deal," said Eggleton.
Gary Phillips, Vice President of Cybersecurity for Suntrust Bank, said, "We're working overtime to make transactions easier, faster and safer. Fortunately, the high demand for convenient transactions has led to a renaissance of how payments are made and accepted. They must become faster and cheaper or they'll fade away."
The five primary methods of payments in the U.S. are cash, debit, credit, electronic transfer, financial technology (fintech) and cryptocurrency. Each of these has its pros, cons and security concerns.